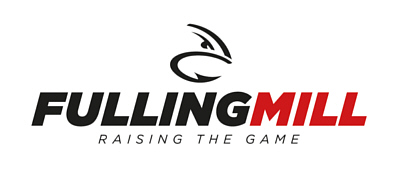 Fulling Mill Flies
Boxed selections of top salmon flies from Fulling Mill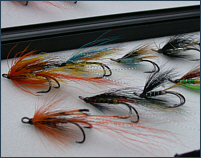 20 Traditional Salmon Flies
£59.99
Established in the 1930s, Fulling Mill, a British firm based in Surrey, England, have grown to be one of the largest and most respected fly tying companies in the world. Fulling Mill now employ more than 200 highly skilled craftsmen and women in their Kenyan factory, producing fishing flies of the highest quality, both traditional and modern, using the finest hooks and materials available and with quality control second to none.
Grays of Kilsyth are pleased to offer a selection of some of the most effective and popular salmon flies in the Fulling Mill range. The boxed selections of Fulling Mill salmon flies shown here are now available in our ONLINE FLY SHOP with free worldwide shipping.
Fulling Mill Salmon Fly Selections
Carefully Chosen Boxed Selections of Popular Salmon Flies
Choose from four boxed selections, each containing some of the most popular and successful salmon flies in the Fulling Mill range, all dressed on high quality double hooks. For more information and photographs of each boxed salmon fly selection, click on the title below each photograph
Available online in all major currencies.
Free UK delivery on orders over £60
Now available in our ONLINE FLY SHOP

Quick Product Links
Needle Tubes, flies and more from Grays of Kilsyth
Our Needle Tubes and boxed selections of trout, sea trout and salmon flies are available in our online fly shop with free UK delivery on all orders over £60.
All online payments are processed by the trusted Worldpay payment system, the safest way to shop on the internet. You can be sure that your personal and credit card details will remain strictly confidential and secure. We normally dispatch all orders within 24 hours of receipt of your order, by first class post within the UK (which often means next day delivery for orders placed early in the day) and by airmail to international destinations.
Read
Related Web Pages