Contact Details
E-Mail: sales@graysofkilsyth.com
If you have a query about our products, please contact us at the e-mail address shown above.
Grays of Kilsyth began in 1983 as a fishing tackle shop in Kilsyth, North Lanarkshire in central Scotland. We now specialise in the online sale of stainless steel needle tubes for the fly tyer and boxed selections of Scottish trout and salmon flies, which are available worldwide with free UK shipping on all orders over £30. We offer several salmon fishing fly selections, including famous traditional Scottish salmon flies such as the Stoat's Tail, Garry and Munro's Killer, and equally effective modern patterns such as Ally's Shrimp, Cascade, Magus and Black Boar. Recent additions include boxed selections of tube flies dressed on our own stainless steel needle tubes, which are available undressed in a range of sizes for the fly tyer. We have introduced a needle tube fly tying vice, specifically designed to facilitate the dressing of our very fine needle tubes, which have outside diameters as small as 1.5 mm. Boxed selections of Scottish loch trout flies, dry flies, nymphs and lures are also available plus a selection of flies for sea trout fishing on the lochs and rivers of Scotland.
See details of the newly developed Spinhead and Needle Tubes.
FREE UK SHIPPING ON ALL ORDERS OVER £30
To learn more about Grays of Kilsyth and our products, please explore the pages of this site from the links in the menu to the right.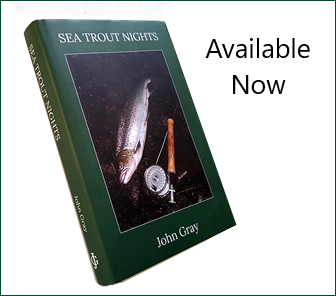 Quick Product Links
Our Needle Tubes and boxed selections of trout, sea trout and salmon flies are available in our online fly shop with free UK delivery on all orders over £50.
All online payments are processed by the trusted Worldpay payment system, the safest way to shop on the internet. You can be sure that your personal and credit card details will remain strictly confidential and secure. We normally dispatch all orders within 24 hours of receipt of your order, by first class post within the UK (which often means next day delivery for orders placed early in the day) and by airmail to international destinations.